A word from Harvey Elliott, our new COO and Managing Director
Friday, June 22, 2012 - 16:30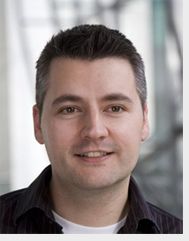 I've just joined Marmalade as the new Managing Director & COO which I'm hugely excited about. I'm taking on business and operational leadership of Marmalade and also Ideaworks Game Studio and I'm looking forward to extending our reach around the world. I've been in the videogame industry for almost 20 years, most recently as VP & General Manager at Electronic Arts where I was driving the release of many videogames including household names like Hasbro and Harry Potter. My experience leading and working with such talented groups of developers, designers and publishers enables me to really understand what the development journey is all about from start to finish. So I'm looking forward to using this insight to strengthen our SDK even further.
Marmalade is really at the forefront of cross-platform development during such a pivotal time for the Apps industry. One of the things I really love about Marmalade is that it empowers app developers to be innovative and creative without compromising their product.
I'm looking forward to working with all of you, our community, in ensuring that Marmalade continues to deliver a powerful productive environment for you to create world class apps and games. Please feel free to reach out to me or my team with any questions or comments that you have. Looking forward to working with you.
Email: harvey@marmalademail.com Twitter: hellibot
Blogs
Friday, May 17, 2013 - 15:00

Monday, May 13, 2013 - 17:15

Friday, May 10, 2013 - 15:30
Blogs archive