Tone Sphere reaches #2 on the Japanese App Store
Wednesday, July 4, 2012 - 11:30
While a lot of games claim to be unique when they are uploaded to the App Store, Tone Sphere from Bit 192 Labs definitely wins the prize for quirkiness. The game is a superb mash-up of music, 2D and 3D graphics, which looks as amazing as it sounds. Tone Sphere is so unusual that it's better experienced than described, but it's sure to become a hit with music lovers who have pushed it to #2 on the iPad game chart and #5 on iPhone.

The game developed by Yasutaka Seno is his first Marmalade title and was developed from start to finish in around 7 months with only one EDK extension used. The EDK extension in question is the s3eIOSAppirater which reminds users to rate the application. You can download the s3eIOSAppirater extension from GitHHub and you can learn more about Tone Sphere by visiting the App Store.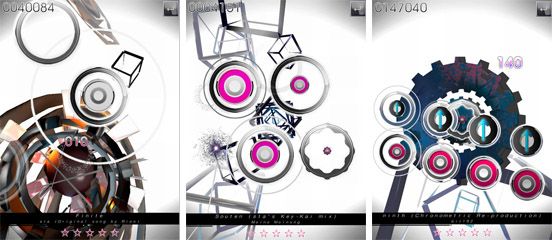 Click image for video.
Blogs
Tuesday, May 21, 2013 - 11:45

Friday, May 17, 2013 - 15:00

Monday, May 13, 2013 - 17:15
Blogs archive