Lester Madden picks his new apps of the month
Tuesday, July 3, 2012 - 18:45
June has been a busy month for Marmalade developers with a large number of new apps hitting the various stores. Some of the hot new additions include:
Musical Animals! For iPad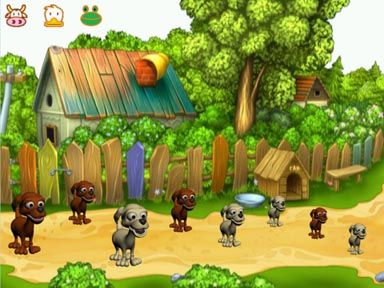 Musical Animals is an amazingly pretty game with outstanding graphics. Developed by Igor Vlasov in just 3 weeks, it's a learning game aimed at young children. Each of the animals makes a natural sound when touched, encouraging children to learn and to create musical melodies. Musical Animals is free and can be downloaded from the App Store here.
The Witch With No Name


It's not only games that developers are making with Marmalade. The Slim Cricket team have launched their amazing interactive book: The Witch With No Name, which sends the reader on a magical journey to recover her name. During the quest, the reader will have to assemble jigsaw puzzles, tidy up a goblin's room, collect fireflies and make magical potions. Available for both iOS and Android it's the perfect bedtime story for the younger generation.
Dart ScoreKeeper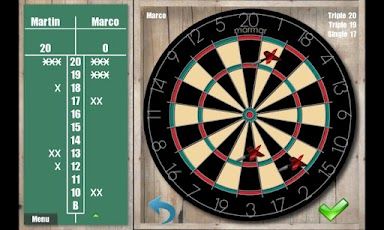 If you're a darts player but don't know your triple eighteens from your double tops, then Dart ScoreKeeper from Marmar Apps is the ideal darts companion. It's not a game but a handy scorekeeper that will keep track of up to 4 players. Simply touch the dartboard to show where your dart has landed and the app calculates the score for a variety of different types of dart games. What's more, you can publish the results of the game directly to Facebook to share your victories with others.
Dart ScoreKeeper is the essential darts companion application and is available for both Android and iOS devices. For more information visit their website.
CandyMare


We have all eaten too much candy at some point in our lives, but poor Joey has entered a candy nightmare and needs your help in escaping. CandyMare is an insanely additive puzzle game with 60 levels of action that will have you dodging ghosts and monsters as you guide Joey to the candy factory. CandyMare is published by NoisyNinja and was developed using Marmalade and the open source IwGame Engine from DrMop and is available for Android and Blackberry BlackBerry devices.
Blogs
Tuesday, May 21, 2013 - 11:45

Friday, May 17, 2013 - 15:00

Monday, May 13, 2013 - 17:15
Blogs archive