August's Marmalade App of the Month - Monstaaa!
Friday, August 10, 2012 - 12:15
Monstaaa! is a beautiful, original and fun physics based puzzle game like no other. Developed by the ever artistic Pixel Elephant, Monstaaa! uses Marmalade's Facebook integration allowing users to login via their phone. Not only does this make it eligible for the Facebook App Center but it opens a whole new host of social gaming possibilities. Check it out now in the Facebook App Center, and then download it to your iOS or Android device.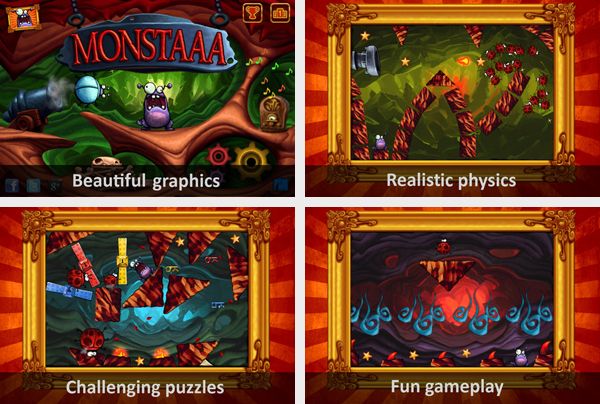 Tilt your device to help Monstaaa feed on some delicious bugs avoiding the wicked wickednesses and truly dangerous dangers filling the cave. Great gameplay mechanics, simple controls, beautiful graphics, enchanting music and addictive challenges make Monstaaa! a great game for all the family.
Blogs
Friday, May 17, 2013 - 15:00

Monday, May 13, 2013 - 17:15

Friday, May 10, 2013 - 15:30
Blogs archive